10" Continuous Belt Sander
Mainly Commercial
Recommended use: Commercial Floors
The Bona 10 Inch Continuous Belt Sander is ideal for floorboards, hardwood strip flooring, engineered flooring, solid wood flooring and any flooring where the boards all face the same direction and also for evening our uneven parquet flooring in preparation for a finishing sander
Mainly for commercial use, it can also be used in a domestic environment
It has its own inbuilt dust extraction to minimize any dust that is generated and has its own cloth bag for collection of the sawdust
It will not get fully to the edges or corners so you will need machines or scrapers to cover these areas
It is simple to use and changing the continuous belts is fast and simple
To get a floor ready for finishing you will need to go through grades of sanding belts from coarse to fine
When used correctly you will have a fresh and clean floor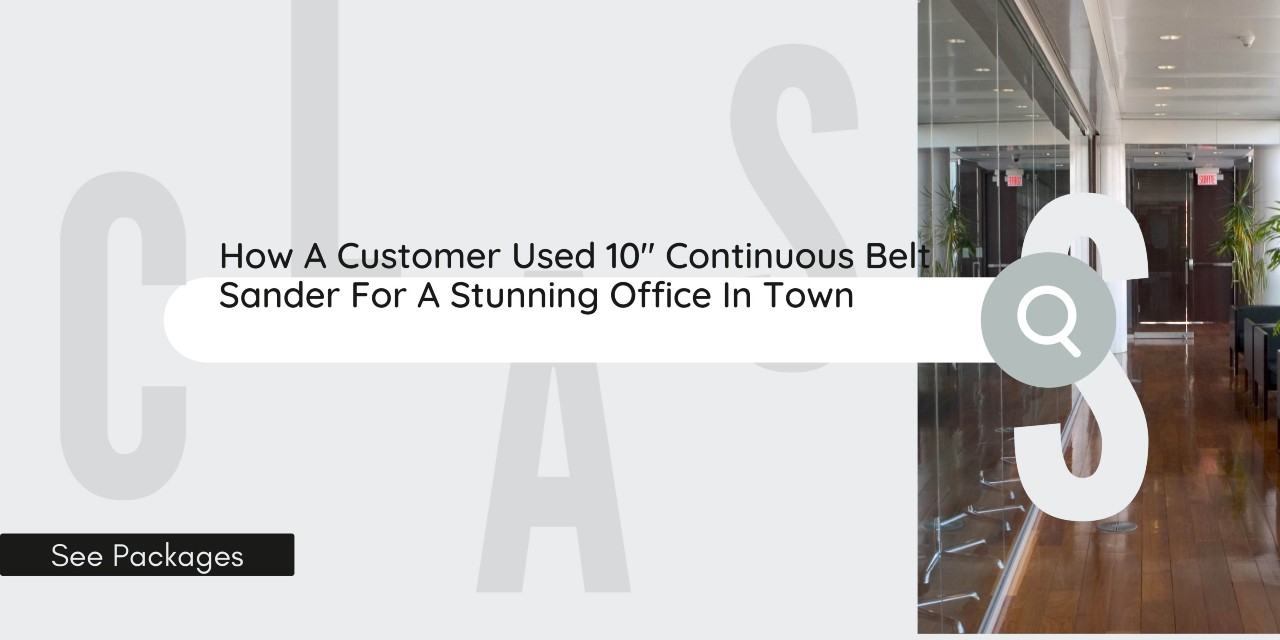 How A Customer Used 10" Continuous Belt Sander For A Stunning Office In Town
Our customer's office has hardwood floors. Because this is a busy location where people come and go all the time, the floor deteriorates quickly and needs frequent maintenance. Our client chose the 10" Continuous Belt Sander for this because it is the ideal device for large spaces.
The customer selected wooden flooring for their offices because it is one of the most popular types of flooring due to its exceptional durability and is highly sought after for offices, which increased after sanding.
The floor was gleaming, and its radiance complemented the glass walls of the desks and the brown chairs in the waiting room. After using the 10 ′′ Continuous Belt Sander, the offices looked very luxurious, with a clean design that will motivate any employee to work in these offices.