Mini Edger

Recommended use: All Floors
The mini floor edger sander is particularly suitable for hardwood floors as it is lighter and less aggressive than its bigger brother the Viking Edger. It is also adaptable for use on stairs.
Features:
Floor Edger Sander Special jig for stairs.
Floor Edger Sander Powerful light.
Floor Edger Sander Lightweight.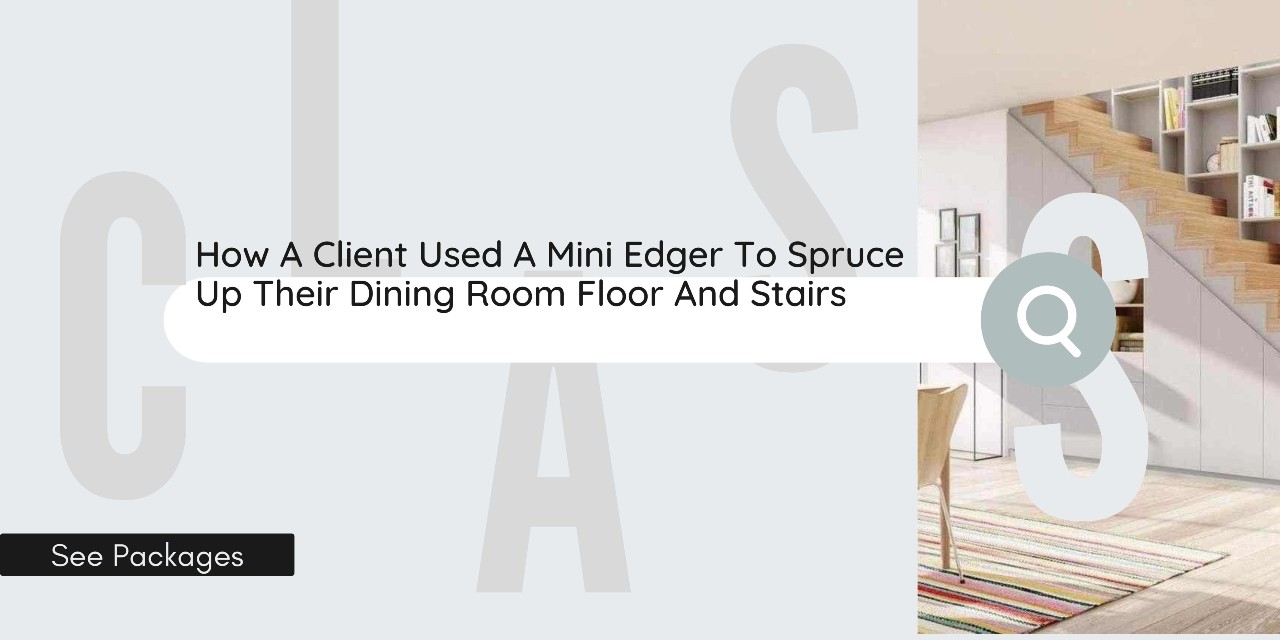 How A Client Used A Mini Edger Floor Sander To Spruce Up Their Dining Room Floor And Stairs
Our customer chose the Mini Edger to sand the edges of the hardwood floor in his dining room as well as the wooden staircase in theirs. Along with the mini edger they also chose a belt sander and detail sander/scraper for the floors and orbital, detail sander and scraper for the stairs Our client chose the Mini Edger because it is ideal for sanding hardwoods, and because they also wanted to sand their stairs, it was obvious that this sander should be selected because it is also ideal for sanding stairs.
Our customer is a big fan of wood, which is why they chose hardwood as the main material for their floor. The majority of their furniture is also made of hardwood, as is the staircase. They chose a fairly minimalist design with a small hardwood staircase at the corners of the dining room paired with a small bookcase because they didn't have a lot of space in their house. The stairs directly lead to their rooms.
They sanded the edges with a Mini Edger, which resulted in a floor that looked like new on the stairs. The customer did not expect this to have such a large impact on the stairs, although they already expected a positive result on the dining room floor, and they were correct on the dining room floor because it had been refurbished like new.